HERE ARE THE BASICS OF WHAT WE PRIORITIZE WHEN RAISING A LITTER, AND HOW WE CHOOSE TO PLACE THE PUPPIES
Puppies are raised in my bedroom, which also doubles as my office (I work from home full-time). This way, I am able to constantly monitor their growth and development, the health and happiness of their mother, and get to know their personalities as soon as their individual traits start to emerge. 

At age 5 weeks, puppies "move out" to their upgraded digs in my living room. By age 5 weeks, puppies are ready to experience more noises, sights, and smells typical to a household environment. They also begin potty training to a designated area. As soon as puppies start to toddle around, they instinctually will eliminate away from their "den" and littermates. We take advantage of this natural instinct and place a grated potty pad area in their big pen for them to start to use as a designated potty spot. 

By age 8 weeks, puppies are very reliably using their potty area. I can't tell you what a relief it is to wake up to a litter of puppies that knows where to do their business! Clean up takes MUCH less time on my end, and the puppies stay much cleaner than when I used to use plain disposable or washable puppy pads, or a litter box. By the way, I do NOT recommend that families continue a grated puppy pad method in their home. This is a method that is logical for raising a litter of puppies, but once they leave for their new homes they are ready to be crated overnight. Once the rest of the litter leaves, my keepers transition to crate training too!

Crate training is started here at 5 weeks old, simply by leaving a crate in the puppy pen, with the door removed for safety. This way, my puppies learn to LOVE their crates and they are used to sleeping in them. Every morning when I wake up, the puppies pour out of the crate, having squeezed themselves all inside for bedtime! Housebreaking is so much easier when puppies already love their crates when they leave their breeder. 

My puppies are ready for their new homes at age 11-12 weeks. I chose this age for a variety of reasons. First, I feel that in my geographic location is higher risk for parvo, thus I prefer that puppies have two vaccinations before they leave, if possible. Second, 8-9 weeks of age just simply isn't enough time for me to accomplish what I need to do as far as vet exams, and evaluating my puppies for my keeper. I am constantly assessing my puppies for show potential and the 8-10 week age range is generally when I am confident in my choice for who will stay. Plus, each Zelosia puppy gets an eye and heart exam by board-certified specialists before leaving, and with the high demand for veterinary care, even if I make the appointments the day the puppies are born, they are often a couple of months out. Lastly, I spend a lot of time on the foundations of housebreaking, and 10-12 weeks of age is when everything really starts to "click." I have a sliding door out to the yard, and in the last week or two before they leave, my puppies know that I am going to let them out at regular intervals throughout the day, and they learn to "hold it" and wait for me, and they really start to desire to go outside to potty. 

At minimum, each puppy receives one veterinary wellness exam, AKC REUNITE microchip, age-appropriate deworming, one or two DHPP vaccines (age dependent), an eye exam, and a heart exam before leaving. Depending on the puppy's destination and method of travel, further exams and vaccinations may be necessary. Puppies are AKC registered with limited registration on a spay/neuter agreement (no exceptions). All Zelosia puppies leave with Trupanion's "Go Home Day" offer, which provides 30 days of pet insurance at no charge to the new owner. 

We do not offer puppies based on "picks" or "first come first serve" as that kind of methodology isn't in line with our values and priorities as a preservation breeder. In fact, families do not choose their puppies - rather, we match puppies with families based on the puppy's personality, temperament, physical structure and characteristics, paired with the the activity level and construct of the chosen family. We spend MONTHS raising and getting to know our puppies; it just isn't possible or realistic for appropriate puppy placements to result from families choosing during a short visit. That is counterintuitive to the entire purpose of our breeding program, and it isn't in the best interest of our families, or our puppies. 

We are here for support and advice for the lifetime of your Zelosia dog. Many of our families have become our cherished friends. It is important to us that we are a valued member of your dog's "team," and we are always willing and able to partner with your family and your vet, groomer, dog sitter, etc should the need arise.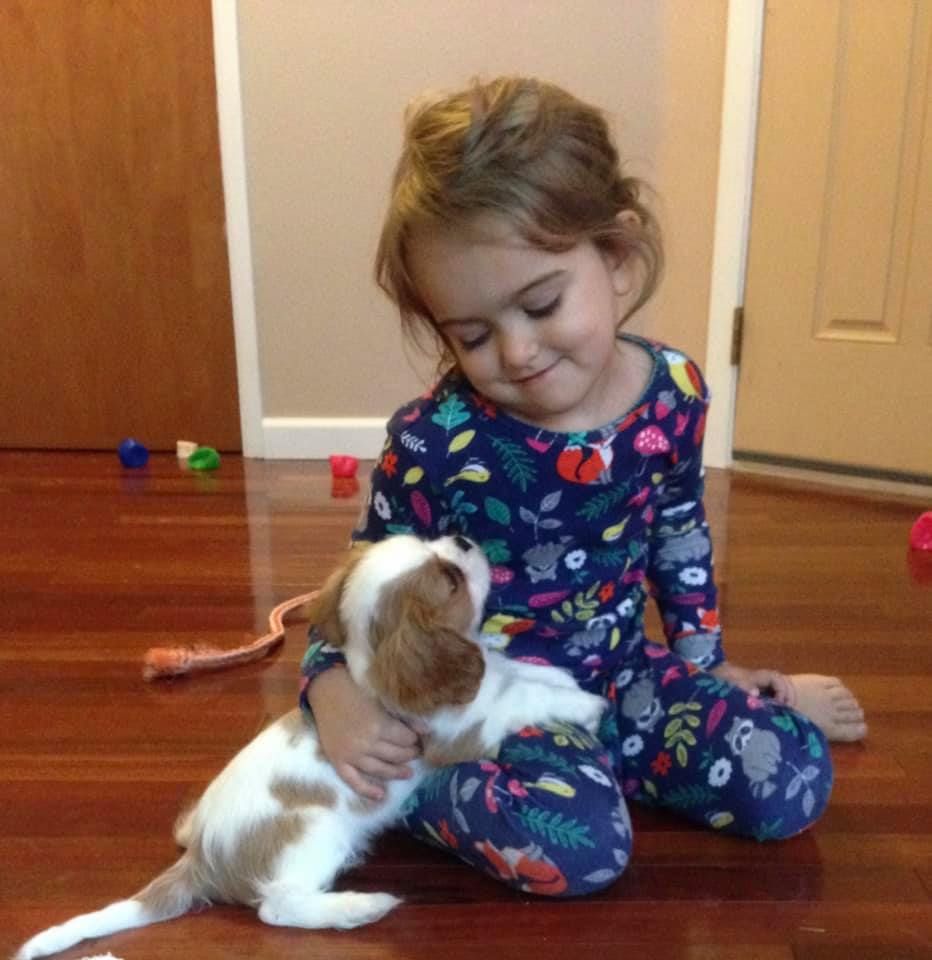 MY DOGS LIVE WITH ME, NOT IN "GUARDIAN" HOMES
As stated numerous times in various places on this website, Zelosia puppies are sold as companions only. This means, pet puppies are registered with AKC limited registration and must be spayed/neutered when sufficiently mature. Recently, I have had several inquiring parties ask if I have a "guardianship" type program, which seems to be increasing in popularity with many breeders. My resounding answer is NO - I do not, and will not ever employ my pet families with any responsibilities related to breeding. We have done a good job over the past couple of decades educating the public about the serious undertaking and risk involved in breeding responsibly...why on earth would I shelve that responsibility with a family who just wants a pet? Frankly, I find that behavior to be predatory, and I won't be involved in it. 
Breeding dogs is NOT devoid of risk, sadness, and heartache. Bitches could die during an emergency C section, and sometimes their personalities and bodies change during a pregnancy and while raising a litter. I would never forgive myself if I "borrowed" someone's pet to have a litter and a subsequent disaster struck, leaving them with only memories and broken hearts. These are the kinds of REAL, serious risks that BREEDERS should assume, and not pass off to their families. 
In short, I do not offer "guardianship" type placements and I never will. When you purchase a Zelosia Cavalier or ETS as a pet, you will never have to bring it back to me for breeding, or whelping and raising a litter (which requires you to give up your girl for 2-3 months). The daily care and upkeep (grooming, feeding, exercise, vet bills, et cetera) is MY responsibility as a reputable preservation breeder, and I am wholly uncomfortable with passing those responsibilities onto anyone else. I also find it insulting that the breeders whose programs are based on "guardian" homes seem to insinuate that it's "better" for breeding dogs to be in pet homes, as if living with their breeder and a larger number of dogs is somehow detrimental. Cavaliers and ETS are social breeds, and they're quite happy having lots of buddies to play and cuddle with; it's what they do best! By living with my dogs, I get to know them on a deeply individual level, just like any other pet owner does. At any given time, my household crew may consist of puppies, young adults, mature adults, and my retired dogs. Keeping depth of quality and breadth of knowledge in my home is very important to me! Not only do I see daily where my program is headed, but I am also able to know intimately the traits, personalities, and health of my dogs. You can really only know a dog inside and out when you live with it and you take personal responsibility for its health and welfare.